News Archive 2012
WCMC investigators, (along with Rockefeller University), and collaborating with other national and international scientists, have achieved a milestone in the field of kidney transplantation. For the first time, a human kidney allograft (and/or involving a kidney from a human) has been sequenced for the expression pattern of small RNAs. This original research by Dr. Manikkam Suthanthiran and colleagues has resulted in a landmark paper in Transplantation.
For more details, read the Department of Medicine Press Release, see the video on Transplant Journal or read the article in Transplant Journal.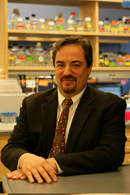 A world-renowned expert in epigenomics, Dr. Ari Melnick, Division of Hematology and Medical Oncology, has achieved yet another advancement for the targeting of cancer therapies. Published in Cancer Discovery, Dr. Melnick led a team of national and international scientists in a first of its kind study in which they decoded the key "software" instructions that drive three of the most virulent forms of acute lymphoblastic leukemia (ALL). Specifically, they uncovered that ALL's "software" is encoded with epigenetic marks, chemical modifications of DNA and surrounding proteins, allowing the research team to identify new potential biomarkers and therapeutic targets.
For more details, see Weill Cornell Press Release paper in Cancer Discovery.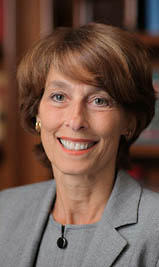 Dr. Laurie H. Glimcher, the Stephen and Suzanne Weiss Dean of Weill Cornell Medical College, has brought her own laboratory to Weill Cornell -- a brand new hub of scientific discovery located on E-9. Read More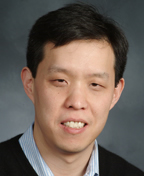 Dr. Kyu Y. Rhee, Associate Professor of Medicine, Division of Infectious Diseases, and a team of physician-scientists applied the technology of mass spectrometry to study the process by which existing antibiotics attack tuberculosis once inside bacterial cells. Weill Cornell press release | Science paper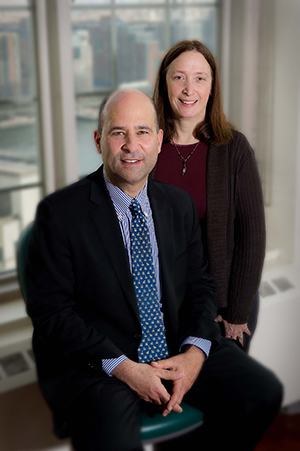 Dr. Mark Lachs testified in Washington, D.C., providing recommendations to the Elder Justice Coordinating Council on HIPPA and IRB issues related to elder abuse research. As the phenomena of elder abuse traverses many health and social welfare systems, he stated, "Elder abuse cannot be treated in a silo."
Read More | Click for New York State Press Release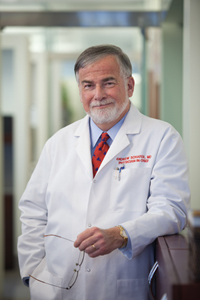 Dr. Andrew I. Schafer has been elected to the IOM. Established by the National Academy of Sciences in 1970, the IOM has 1,928 members with selection based on a record of making major contributions to the advancement of medical sciences, health care, and public health.
Read More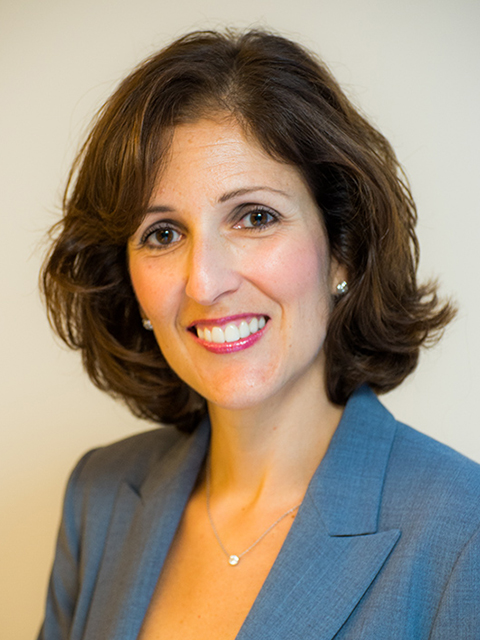 Dr. Gail J. Roboz, Associate Professor of Medicine, Division of Hematology and Medical Oncology, is physician to ABC Good Morning America anchor Robin Roberts. She treated Ms. Roberts who has MDS, or myelodysplastic syndrome, a disorder of the stem cells in bone marrow that impairs blood production.
ABC News report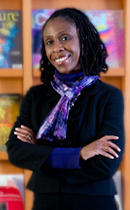 Dr. Carla Boutin-Foster, Associate Professor of Medicine and the Nanette Laitman Clinical Scholar in Public Health/Community Health, has been named Assistant Dean for Faculty Diversity. She has long-championed faculty recruitment and development, and research endeavors, in support of diversity within the Weill Cornell community. An expert in health disparities, she is Director of Cultural Diversity at WCMC and of Comprehensive Center of Excellence in Disparities Research and Community Engagement. Click here for CEDREC
Click for Press Release from Office of the Dean
Click for Minority House Staff Committee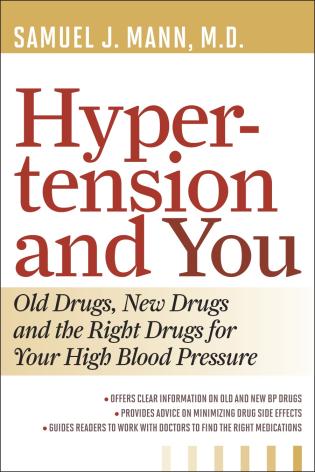 Dr. Samuel J. Mann, Professor of Clinical Medicine, Division of Nephrology & Hypertension, has published a book entitled Hypertension and You: Old Drugs, New Drugs and the Right Drugs for Your High Blood Pressure. This patient-friendly guide provides valuable information on the pros and cons of currently-prescribed blood pressure medications; managing hypertension; and how to keep medication costs down.
Read More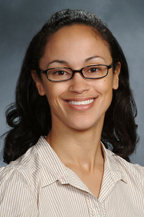 Dr. Christina E. Harris, MD, Assistant Professor of Medicine, is the new Program Director of the Primary Care Track of the Internal Medicine Residency Program. Dr. Harris replaces Dr. Judy Tung, Director, WCIMA and Associate Director of the Internal Medicine Residency Program. Dr. Harris is a graduate of Harvard Medical School and completed her residency training here at Weill Cornell Medical College.
Read More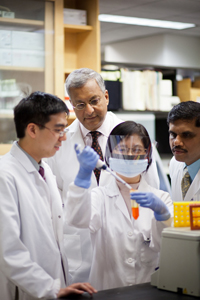 The Division of Nephrology was ranked # 3 in the nation out of more than 1600 hospitals evaluated by U.S. News & World Report for its 2012-13 Best Hospitals rankings, published in July. This is an upward move from the #5 spot held last year. The rankings are calculated based on reputation, volume and other patient-care factors.
Read More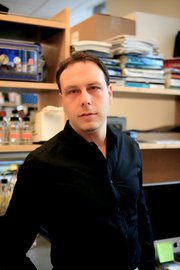 New faculty member Dr. Leandro Cerchietti, Division of Hematology and Medical Oncology, received a Doris Duke Clinical Scientist Development Award (one of only 12 such awards given yearly by the Doris Duke Foundation). Funding is $150,000 per year spanning 3 years; his project centers on the role of metabolism in determining the clinical behavior of tumors, using metabolomic profiling for the study of B-cell lymphoma. Read More | Doris Duke Charitable Foundation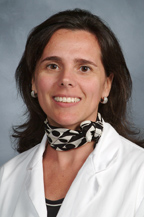 Summer has begun, and Dr. Ana Krieger, Medical Director, Center for Sleep Medicine at Weill Cornell, has offered valuable tips to improve your quality of sleep in the months ahead. Visit the Center for Sleep Medicine | Listen to Dr. Krieger on You Tube

Dr. Mark S. Lachs, Co-Chief, Division of Geriatrics & Gerontology, and Director of the Cornell Center for Aging Research and Clinical Care, was a featured speaker at the White House on June 14, 2012. Dr. Lachs was part of a program on Elder Abuse & Financial Exploitation, sponsored by The White House Office of Public Engagement, commemorating World Elder Abuse Awareness Day. Read More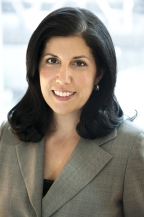 Dr. Linda Vahdat, Director of the Breast Cancer Research Program and Chief of the Solid Tumor Service, Division of Hematology & Medical Oncology, was featured in a MSNBC report on Halaven, a new drug for treating metastatic breast cancer. Halaven is derived from the sea sponge. Click for MSNBC video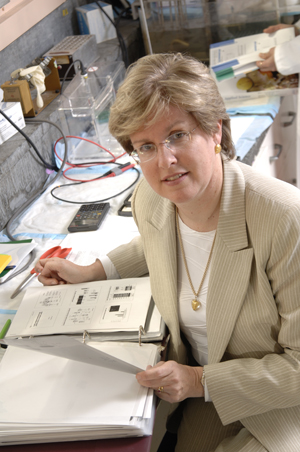 Dr. Barbara Hempstead, a physician-scientist for more than two decades, has dedicated her career to the mentorship of students, postdoctoral fellows, and junior faculty. She is the newly appointed Associate Dean for Faculty Development. Read More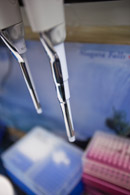 Dr. Andrew Schafer, Chairman of the Department of Medicine, announced today that John P. Leonard, M.D. has been appointed Vice Chair for Clinical Research in the Department of Medicine and that David J. Christini, Ph.D. has been appointed Vice Chair for Basic Research in the Department. Read More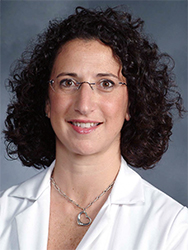 Dr. Lia Logio has been elected to a 3-year term on the Council of the Association of Program Directors in Internal Medicine (APDIM). A long-time member of the APDIM, she previously served on APDIM's Educational Innovations Program Leadership Team. Read More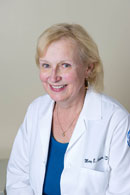 In a randomized, controlled study of 756 patients, Dr. Charlson created and utilized a script to provide patients with a tool to "fulfill their promise to themselves that they will do what's needed for their health." The results have been published in the Archives of Internal Medicine (January 23). Read More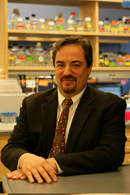 Dr. Melnick and colleagues have received a multi-investigator collaborative grant from the National Cancer Institute in support of clinical trials for the treatment of cancer; this, following their ongoing discoveries involving PU-H71, a tumor-targeting compound. Read More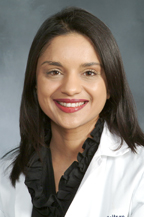 Advanced prostate cancer takes the lives of 30,000 men per year. Dr. Himisha Beltran, Assistant Professor of Medicine and former fellow (Division of Hematology and Medical Oncology), and Dr. Mark A. Rubin, Professor of Pathology and Laboratory Medicine, have published a paper in Cancer Discovery describing a potential new pathway for the treatment of prostate cancer. Read More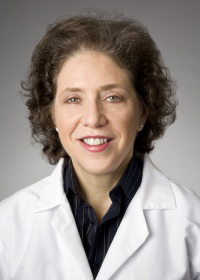 An authority on preeclampsia (a hypertensive disorder that may occur during pregnancy), Dr. Phyllis August will receive a "Saving Grace" award at the Preeclampsia Foundation's 7th annual gala. She is noted for "exemplifying the strong patient-physician relationship" the foundation advocates. An active researcher, she has also played a pivotal role in putting the condition of preeclampsia on the map. Preeclampsia is a leading cause of mother and baby mortality in pregnant women. Press Release | Saving Grace Gala website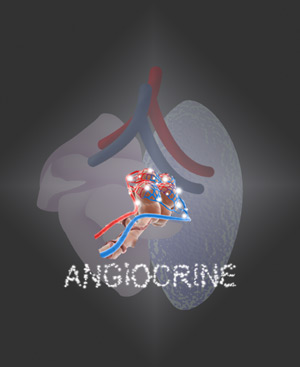 A molecular trigger involved in lung regeneration has been uncovered. Investigators--including Dr. Ronald G. Crystal (Chief of Pulmonary and Critical Care Medicine) and Dr. Shahin Rafii (Professor of Medicine/Medicine & Genetics)-- have published their findings in Cell. The discovery is part of a labyrinth of advances toward a fuller understanding of the process of lung regeneration. More
Top of page