News Archive 2011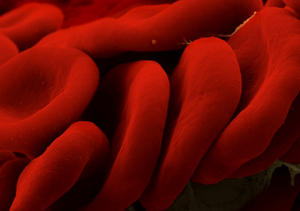 Drs. Carlos Vaamonde and Marshall Glesby, Department of Medicine, working with Dr. Charles Kyriakos Vorkas, University of North Carolina, published a study in AIDS that identifies a connection between the use of testosterone replacement therapy (TRT) and the blood disorder polycythemia among HIV-infected men. More


On October 18, 2011, a reception was held to celebrate the opening of a newly renovated suite for the treatment of gastrointestinal cancers. Located on Floor 12 of the Weill Greenberg Ambulatory Building, 1305 York Avenue, the stunningly attractive facilities represent state-of-the-art patient care at its best. More & Click for Photo Gallery

Perhaps not widely known, GI malignancies are the most common cancers in the U.S. and the world, including colon, esophagus, gastric, pancreas, and liver. Combined, they are double the incidence of lung, breast and prostate. "We are at the tip of the iceberg in terms of a new personalized approach to patient care," says Dr. Shah. Read More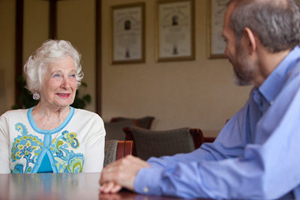 What do older Americans know about leading better, happier lives? Karl Pillemer, PhD, Professor of Gerontology in Medicine and the Hazel E. Reed Human Ecology Professor at Cornell-Ithaca created the Legacy Project to answer that question. MORE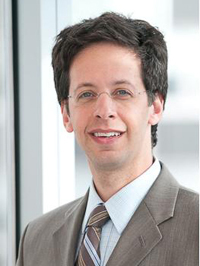 August 12, 2011
Dr. Yariv Houvras was recruited in January 2011 from Massachusetts General Hospital and Boston Children's Hospital (Harvard Medical School) to a joint appointment in the Department of Medicine's Division of Hematology and Medical Oncology and the Department of Surgery. MORE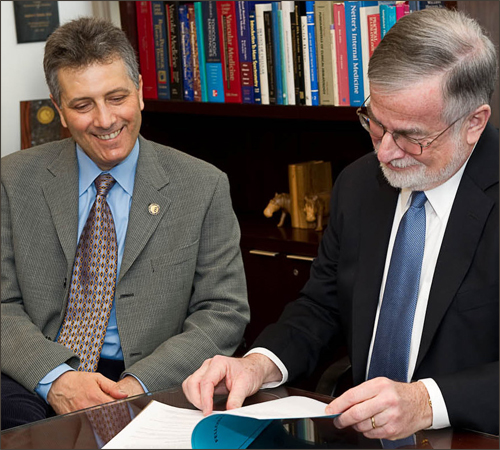 A partnership between the Department of Medicine (DOM) and Cayuga Medical Center (CMC) in Ithaca, NY, is providing a training opportunity for Weill Cornell medical students and DOM residents to pursue electives and conduct primary care rotations in a rural setting - far removed from New York City. Part of an initiative launched by Chairman, Dr. Andrew Schafer, and Dr. Adam Law, President of the Medical Staff at Cayuga, the program - in its third year - has received rave reviews from students and residents. The story was recently covered in The Ithaca Journal. MORE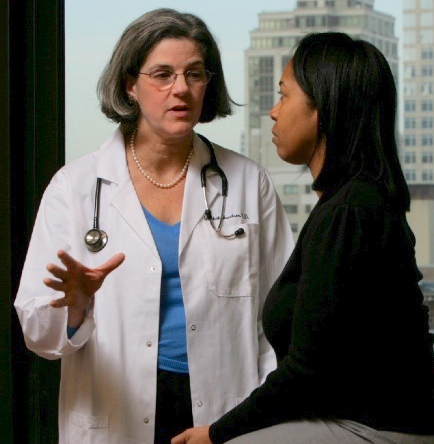 With the Fourth of July passed, and the summer now in full swing, people are spending more time outside enjoying the warm sun and long days. Allergy sufferers need to take extra care, explains Dr. Elizabeth L. Jacobson, Iris Cantor Women's Health Center: "In the summer it is especially important to plan outdoor activities in a way that minimizes your exposure to outdoor allergens and to ensure that you keep those outdoor pollens and particles from getting into your home and other inside spaces."
For Helpful Tips Click Here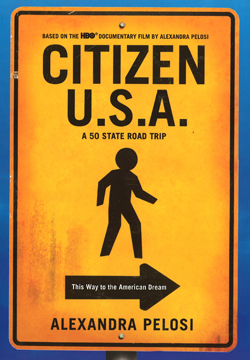 Dr. Mohamad F. Jamiluddin, a former fellow in the Division of Hematology and Medical Oncology (Dr. Jeffrey Laurence's laboratory), obtained a patent and produced several research papers in the field of HIV-AIDS within his first two years of training. His journey -- emigrating from India to America -- is featured in a documentary premiering on HBO, July 4, 2011. Citizen U.S.A.: A 50-State Road Trip, directed by Alexandra Pelosi, tells the stories of recent immigrants to the United States in pursuit of their dreams. Click here for HBO's Citizen USA, to air Monday, July 4 at 9:00 PM ET.
Dr. Jennifer Downs was one of the "first" of four to graduate from a novel Global Health Track of the Master's of Science Degree in Clinical Epidemiology and Health Services Research. Her a research study, targeted to women in Tanzania of reproductive age who have schistosomiasis, was published in the American Journal of Tropical Medicine and Hygiene.. She received First Prize for this work at the 20th Annual Department of Medicine Investigator Award event. MORE
Dr. Laurence Remembers Dame Elizabeth Taylor: Two Champions in the Fight Against AIDS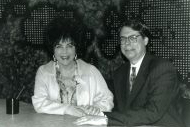 Dr. Jeffrey Laurence, Professor of Medicine in the Division of Hematology and Medical Oncology, met Dame Elizabeth Taylor in 1985. After that time, the two had joined hands in the pursuit and support of breakthrough research in the field of HIV-AIDS. The author of more than 150 scientific papers related to AIDS, Dr. Laurence's efforts in the field include serving as Senior Scientific Consultant for programs at amfAR, for which Ms. Taylor was the Founding International Chairman. When the financial coffers were running low and time was of the essence, Dr. Laurence remembers that Ms. Taylor would not hesitate to give generously of her own money to keep progress going. But it was not only financial help she offered, she also gave of her time, her intellect, her spirit, and her compassion.
Click to hear Dr. Laurence on WNYC's Brian Lehrer Show.
Click here for Dr. Laurence's Quote on Ms. Taylor.
Click here for amFAR bio on Dr. Laurence.
Click for amFAR Tribute to Ms. Taylor.
Click for Drs. Laurence and Fauci in New York Magazine.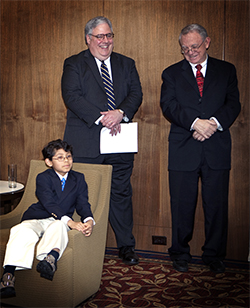 The E. William Davis, Jr., MD Professorship in Medical Ethics was celebrated at a reception in the Griffis Faculty Club on April 26. Dean Gotto and Dr. Pardes gave opening remarks. MORE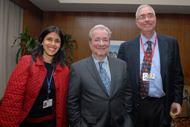 The 2nd Mark Pecker Clinical Master Visiting Professorship hosted Dr. Daniel Goodenberger, an expert in pulmonology and internal medicine. Photos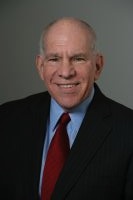 Researchers in the Weill Cornell Medical College Department of Medicine have pinpointed a biomarker of early-stage emphysema that could provide an advanced new diagnostic tool. In the American Journal of Respiratory and Critical Care Medicine, senior author Ronald G. Crystal, MD, Chief of the Division of Pulmonary and Critical Care Medicine, and colleagues published findings that are promising for early detection of emphysema, which affects 2 million people in the United States each year and is irreversible beyond a certain point. Though further investigation is needed, early detection of the lung disease could come down to a simple blood test.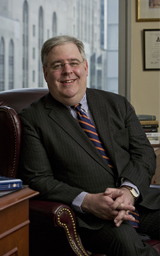 Collaborating with researchers at Weill Cornell-Qatar, Joseph J. Fins, MD, Chief, Division of Medical Ethics, has published a study exploring the effects of "low-context" and "high-context" societal cues on how students in different cultures learn. The findings, which pose significant implications for medical education worldwide, were published in the March issue of Academic Medicine.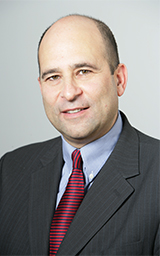 Mark S. Lachs, MD, MPH, Co-Chief of the Division of Geriatrics and Gerontology at Weill Cornell Medical College, is part of an expert panel convened by the U.S. Senate Special Committee on Aging to testify on nationwide trends of elder abuse. The hearing, "Justice for All: Ending Elder Abuse, Neglect and Financial Exploitation," will take place today in Washington, DC, and will include personal testimony from actor and abuse survivor Mickey Rooney.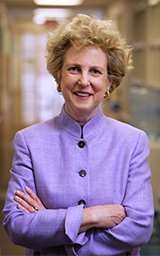 Anne Moore, MD, Professor of Clinical Medicine and Medical Director of the Weill Cornell Breast Center, will be honored by The New York Academy of Medicine with the 2011 Academy Plaque for Exceptional Service to the Academy. Dr. Moore, a member of Weill Cornell's Division of Hematology and Medical Oncology for 35 years, specializes in the research and treatment of breast cancer. The Academy Plaque, one of the academy's most prestigious awards, will be presented to Dr. Moore at a special ceremony in New York City November 9, 2011.
Top of page