Honors & Awards
Dr. Logio Becomes President-Elect of the Association of Program Directors in Internal Medicine (APDIM)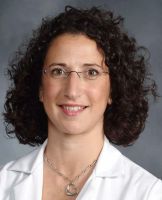 Dr. Lia Logio, Vice Chair for Education and Director of the Internal Medicine Residency Program (Weill Department of Medicine), has been named President-Elect of the APDIM. An APDIM Annual Awards Luncheon will be hosted by the APDIM where Dr. Logio will be celebrated for this prestigious honor. The Weill Department of Medicine salutes Dr. Logio in recognition of her outstanding leadership in furthering the department's educational mission.
Dr. Jeffrey Laurence Appeared in an HBO Documentary on AIDS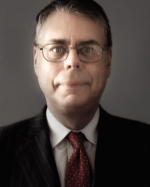 Dr. Jeffrey Laurence, an internationally recognized expert on HIV-AIDS and a Professor of Medicine in the Division of Hematology and Medical Oncology, appeared in an HBO documentary on AIDS.
Read more
Dr. Fins Concludes Successful Presidency of ASBH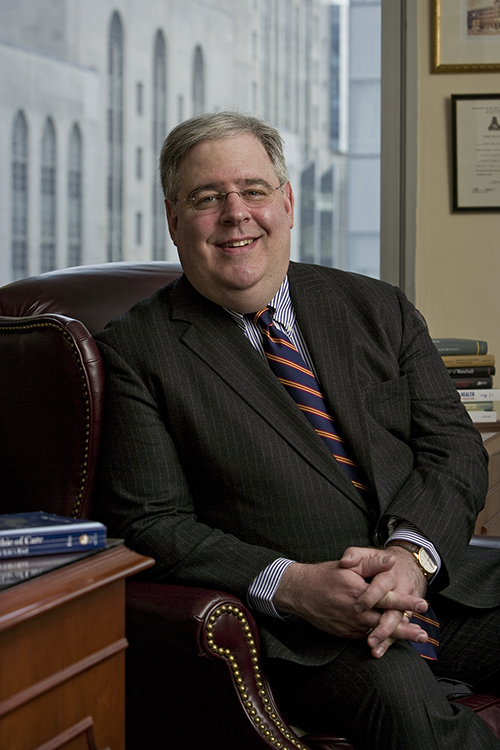 Dr. Fins (Chief of Medical Ethics) concluded his highly effective term as President of the American Society for Bioethics and Humanities (ASBH) at the ASBH Annual Meeting held in Atlanta, October 27, 2013. His term was distinguished by membership growth and a record number of publications, among other advancements.
Read more
Former Chair of the Department of Medicine, Dr. Douglas, Jr., Receives Alumni Award of Distinction
Dr. R. Gordon Douglas, Jr., one of a long line of illustrious Chairs of the Department of Medicine (from 1982 to 1990), was honored with the Alumni Award of Distinction on May 29.
Read more
Residents Honored at 2013 Dinner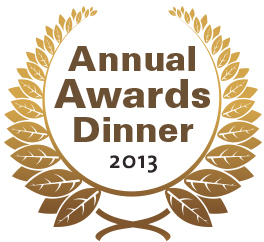 2013 Finalists for the Department of Medicine Investigator Award Announced
The 2013 Department of Medicine Investigator Award finalists were announced and their talks were delivered during Grand Rounds on June 25, 2013. Dr. Joseph M. Scandura, was the winner and Drs. Darshana Dadhania and Ype P. de Jong were the runners-up.
Read More
2013 Fellows Research Award Winners Announced at Medicine Grand Rounds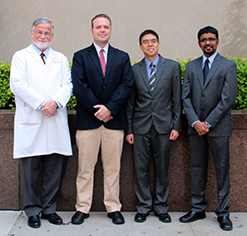 Initiated in 2002, the Fellows Research Award is presented annually to fellows within the Department of Medicine who have presented outstanding research. This year's winners were announced at the June 11 Medicine Grand Rounds (11th Annual). Read More


The 2013 Rogers Award Finalists Announced at Medicine Grand Rounds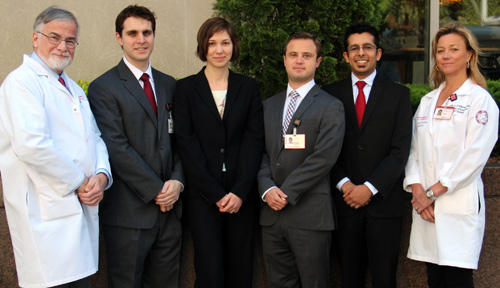 Established in 1995, the David E. Rogers Memorial Research Award encourages medical residents to continue their investigative research in internal medicine. Each year, senior medical residents submit research abstracts, and four finalists are chosen to present their work during medical grand rounds. Read More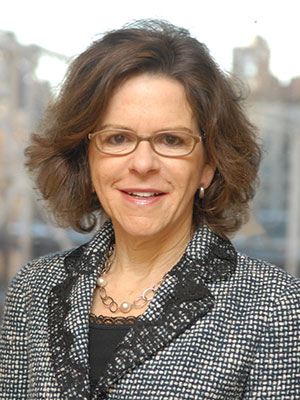 On May 30, 2013, Dr. Orli Etingin received the prestigious Maurice R. Greenberg Distinguished Service Award at a celebration held at The Plaza Hotel in Manhattan. Established in 1980, the award recognizes exceptional and longstanding service demonstrated by a senior member of the medical staff. Read More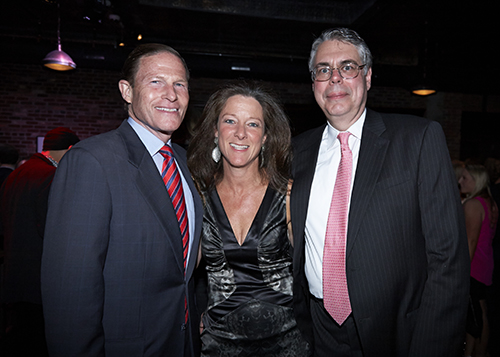 Dr. Jeffrey Laurence received the 2013 Visionary Award for his pioneering research in the field of HIV-AIDS (with Red Ribbon grantee amfAR) from the Red Ribbon Foundation on April 6, 2013. He was presented the award at the Capitol Theater (Port Chester, NY) and introduced by Dan Malloy, Governor of CT, and David Blumenthal, US Senator from CT. Following this honor, he was part of a red carpet opening at Robert DeNiro's Tribeca Film Festival highlighting a new documentary entitled "The Battle of amfAR" in which Dr. Laurence was interviewed.
Click here for the Red Ribbon Foundation
Click for Tribeca Film Festival Site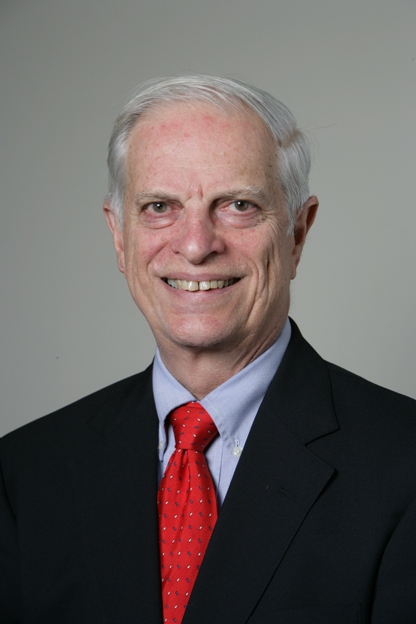 Dr. Marcus M. Reidenberg, Professor of Medicine, Pharmacology, and Public Health, and Chief of the Division of Clinical Pharmacology, was recently honored by the Weill Cornell Office of Community Service and Student Affairs with the creation of the Marcus M. Reidenberg Award in Community Service. Upon hearing of the creation of the Award, he said, "It is always thrilling for a teacher to get this kind of acknowledgement from one's students. I feel very honored and appreciative of this award's naming." Read More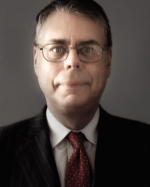 Dr. Jeffrey Laurence received the Foundation's Visionary Award for his work in the field of HIV-AIDS. For April 6th Event Click Here.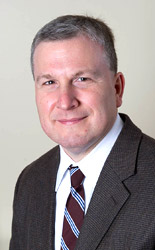 Dr. John P. Leonard, Professor of Medicine, Division of Hematology and Medical Oncology, and Richard T. Silver Distinguished Professor of Hematology and Medical Oncology, recently served as faculty for the American Society of Hematology's Clinical Research Training Institute. He has been selected to serve as Co-Director of this program for 2013-2014. Read More
Click for ASH Clinical Research Training Program
Top of page