Clinical Epidemiology and Evaluative Sciences Research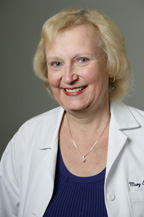 Welcome to the Division of Clinical Epidemiology and Evaluative Sciences Research. Drawing upon the talents and experience of a multidisciplinary group of faculty based at Weill Cornell, Cornell University in Ithaca, and other institutions, the Division's faculty are expert in qualitative and quantitative research methodology, health services research, clinical epidemiology, medical informatics, decision sciences, health disparities research, community-based participatory research, clinimetrics, outcomes research, behavioral science, and health education.
Our multidisciplinary faculty works together in a series of activities which are designed to encourage and systematically support the development of new research initiatives within the Division as well as outside of the Division. Each of the programmatic elements has a specific function in achieving the overall goal of developing and performing research across a broad spectrum of patient populations, interventions and outcomes.
The Division:
provides consultative support on research methodology to investigators
trains new clinical investigators through the Master's Program in Clinical Epidemiology and Health Services Research
provides informatics support for clinical research, outcomes, and comparative effectiveness studies
conducts a bi-weekly research methodology meeting devoted to issues in research design and conduct of clinical research
The Division also develops and conducts new clinical and health services research and outcomes initiatives. To learn more about the Division's research agenda, please click here.
---
CONTACT US
Division of Clinical Epidemiology and Evaluative Sciences Research
Mary E. Charlson, MD, Chief

Suzan Toro, Administrator
338 East 66th Street
Tel: 646-962-5060
Fax: 646-962-0620
[email protected]
CLINICAL TRIALS
Click here to view Epidemiology and Evaluative Sciences Clinical Research Trials
Top of page