Endocrinology, Diabetes and Metabolism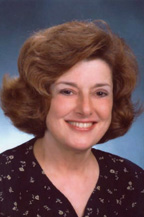 Welcome to the Division of Endocrinology, Diabetes and Metabolism. Led by Division Chief Dr. Julianne Imperato-McGinley, our division is active in patient care, research and fellowship training. As part of a world-class academic medical center, the Division of Endocrinology, Diabetes and Metabolism is dedicated to fulfilling our mission of excellence in providing quality care to patients with endocrine and metabolic disorders; in conducting promising research to advance the frontiers of endocrinology and diabetes; and in the training of highly motivated and dedicated physicians to become successful clinicians and physician - scientists. Division Chief, Dr. Imperato-McGinley is the Principal Investigator of the Weill Cornell NIH-funded Clinical and Translational Science Center (CTSC).

The Diabetes Center

Within the Endocrine Division, the Diabetes Center, established in 1997, provides the highest standard of care for patients with type 1 and type 2 diabetes mellitus. It offers a multidisciplinary team approach for diabetes care with comprehensive case management and the development of an individualized treatment plan. Our expert team is composed of diabetologists, certified diabetes educators and registered dieticians who are experienced in intensive diabetes management, including insulin pump therapy. The Center also has extensive experience in the management of gestational diabetes in patients with type 1 and type 2 diabetes mellitus. Additionally, the Diabetes Center receives federal funding to support ongoing clinical research.

Our areas of expertise in clinical care include:

• General endocrinology
• Reproductive endocrinology, including the treatment of menstrual irregularities, hirsutism, and menopause
• Thyroid disease, with particular emphasis on thyroid cancer
• Disorders of calcium metabolism
• Osteoporosis and Metabolic bone disease

Should surgery be necessary for the treatment of an endocrine disorder, we also have an endocrine surgeon on-site.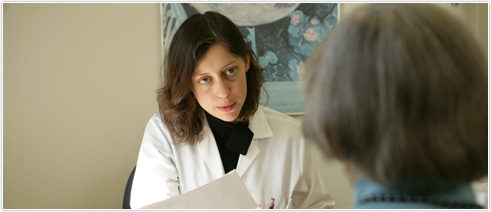 ---
CONTACT US
Endocrinology, Diabetes & Metabolism
Julianne Imperato-McGinley, MD, Chief

Thomas Cunningham, Administrator
Room: F-20
Tel: (212) 746-1503
Fax: (212) 746-8527
[email protected]
Patient Appointments
(212) 746-6290
CLINICAL TRIALS
Click here to view Endocrinology, Diabetes and Metabolism Clinical Trials
Top of page