Infectious Diseases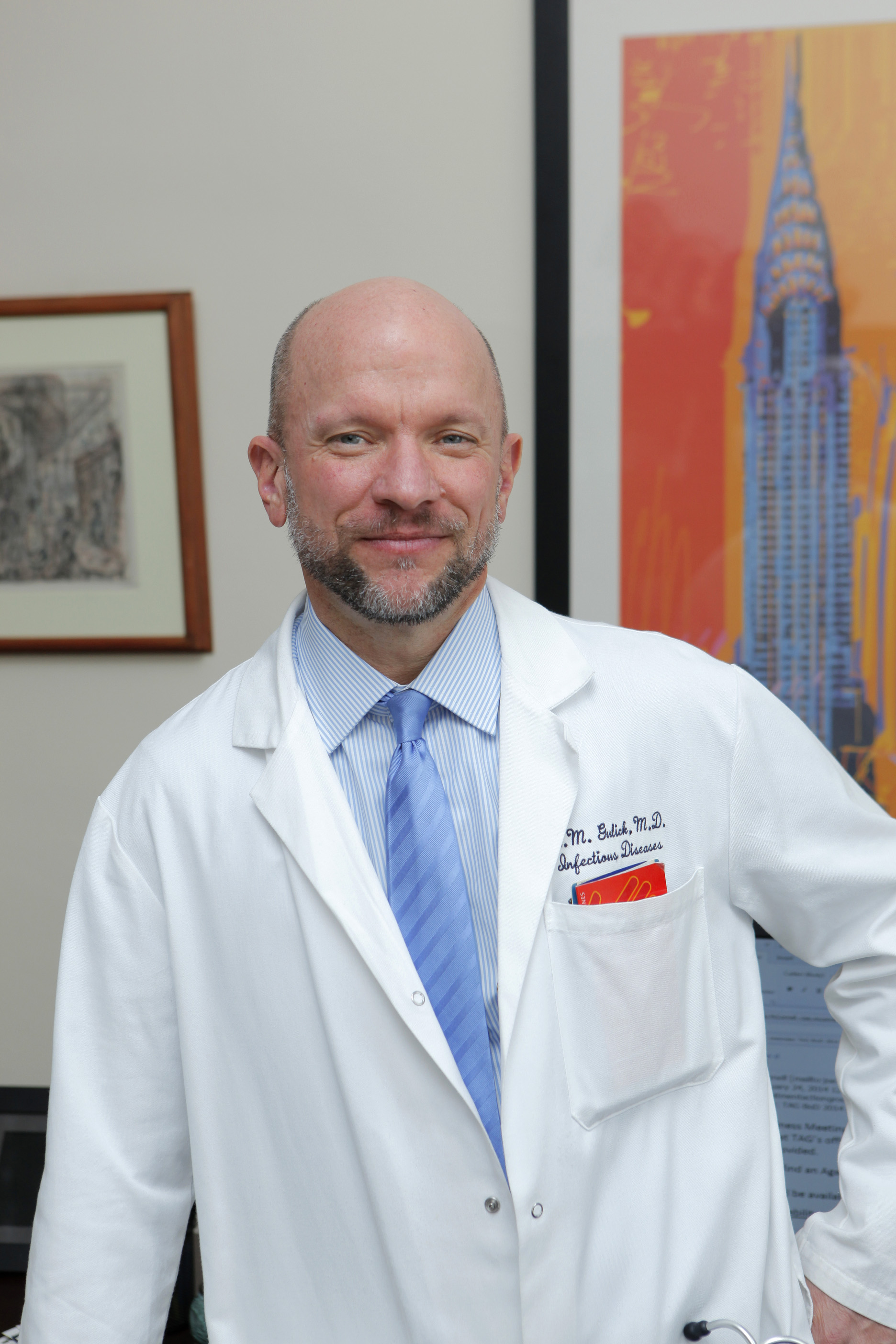 Welcome to the Division of Infectious Diseases (ID)! The mission of the Division of Infectious Diseases (ID) at Weill Cornell Medical College and New York-Presbyterian Hospital (NYPH) is to design and conduct cutting-edge research; to provide outstanding clinical care; and to provide the highest quality education and training in infectious diseases. The ID Division has over 50 full-time, affiliated, voluntary and adjunct faculty members and includes basic, translational, clinical, and epidemiologic research programs; the ID clinical services at NYPH-Weill Cornell Medical Center; and the ID Fellowship Training Program.
Major laboratory research projects in the ID Division investigate antibiotic and antifungal drug development, bacterial pathogenesis and drug resistance, bioterrorism agents, influenza, leishmaniasis, malaria, and tuberculosis. Major clinical research projects investigate bacterial infections and drug resistance, healthcare-associated infections, hepatitis B and C, HIV/AIDS, human papillomavirus, and transplantation/oncology ID. Current annual funding for sponsored research and training in the ID Division in 2012-2013 exceeds $10 million.
The clinical programs of the ID Division serve both outpatients and inpatients from the greater New York City area. Weill Cornell ID Associates includes the ID faculty and fellows outpatient practice and the Travel Medicine service, serving about 3500 travelers a year. More than 1000 inpatient consultations a year are seen at NYPH-Weill Cornell Medical Center, a large 867-bed tertiary care hospital, and our affiliated hospital, the Hospital for Special Surgery. The HIV/AIDS Program provides care to over 2,500 HIV-infected persons in the Center for Special Studies in addition to conducting translational and clinical research in the HIV Clinical Trials Unit. Other major clinical programs in the ID Division are the Transplantation/Oncology ID Service and the Hospital Epidemiology/Infection Control Program.
The Center for Global Health coordinates the ID Division's international network of research, clinical and training programs, including in Brazil, Haiti, India, and Tanzania, with faculty at each site. Research interests include HIV/AIDS, HTLV-1, leishmaniasis, leprosy, malaria, schistosomiasis, and tuberculosis.
Please see the division brochure for additional detailed information.
---
CONTACT US
Infectious Diseases
Roy M. Gulick, MD, Chief

Mufida Rosiana, Administrator
Tel: (212) 746-6320
Fax: (212) 746-8675
[email protected]
Our Location:
Infectious Diseases Associates &
Weill Cornell Travel Medicine
1305 York Avenue, 4th Floor
New York, NY 10021
For a patient appointment, please call:
646-962-4800
CLINICAL TRIALS
Click here to view Infectious Diseases Clinical Trials
RELATED INTERNAL LINKS
RELATED EXTERNAL LINKS
Top of page