Gastroenterology and Hepatology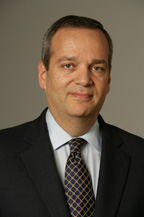 Welcome to the Division of Gastroenterology & Hepatology where we strive to provide outstanding and compassionate patient care. We are active in research, clinical care, and education. We offer first- rate clinical services through the availability of a wide range of Gastroenterology and Hepatology subspecialty faculty and programs, including Hepatology, Inflammatory Bowel Disease (IBD), Endoscopic Ultrasound and ERCP, Motility, and gastrointestinal cancer prevention and treatment. The Division has more than doubled in size over the past five years resulting in a marked increase in clinical volume and expansion in many areas of expertise. Among the highly recognized programs are the Center of Hepatitis C, the Roberts Center for Inflammatory Bowel Disease, and the Jay Monahan Center for Gastrointestinal Health.
In 1999, we created a world-class Center for the Study of Hepatitis C, the only comprehensive, multidisciplinary center for the study of hepatitis C and hepatic disease in the tri-state area. The Center includes world class physician actively involved in basic science research, translational research, clinical research studies and clinical trials for Hepatitis C. The Center also has an active clinical practice, with numerous patients in its treatment programs. In 2001, the Roberts Center for Inflammatory Bowel Disease was established, specializing in the medical treatment and research of ulcerative colitis and Crohn's disease with a focus on patient education and support. In 2004, we opened the Jay Monahan Center for Gastrointestinal Health. Named in memory of Jay Monahan, the late husband of CBS Evening News anchor and managing editor, Katie Couric, the Monahan Center provides a multi-disciplinary approach for prevention, treatment, research and patient education in all GI cancers, including cancers of the colon, pancreas, esophagus, and stomach. For further information on the Monahan Center, please visit www.monahancenter.org.
Our educational mission emphasizes the importance of combining a strong basic foundation in the medical sciences with extensive clinical training in patient care. We strive to provide a solid foundation in Gastroenterology and Hepatology with experiences in all Gastroenterology and Hepatology specialties. Our research mission seeks to translate findings at the bench into the best in patient therapies, covering a wide range of diseases.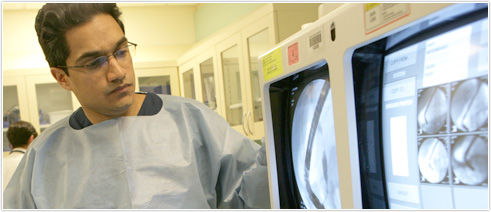 ---
CONTACT US
Gastroenterology & Hepatology
Ira M. Jacobson, MD, Chief
646-962-4040 (Hepatology)

Our Location
1305 York Ave, 4th Fl
New York, NY 10021

For a patient appointment, please call:
General Gastroenterology
646-962-4000

CLINICAL TRIALS
Click here to view Gastroenterology and Hepatology Clinical Trials
Top of page