Medical Ethics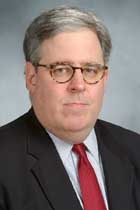 Welcome to the Division of Medical Ethics. The Division seeks to discover how to provide the most ethical care to patients and research subjects, to share this knowledge with physicians, students, and researchers, and to create standards of ethical care. The Division of Medical Ethics is active in both the Joan and Sanford I. Weill Department of Medicine and Public Health. The division's main activities involve clinical care and education. Through the division's clinical and educational initiatives, medical students acquire knowledge and skills that enable them to improve the health of their patients and the communities they serve. The Division offers a wealth of resources to the entire medical community, including providing curricular support for the Medical College, offering the ethics consultations service and serving as the Ethics Core of the Clinical and Translational Science Center (CTSC).
Click here for the Medical Ethics Seminar Series schedule.
Clinical Ethics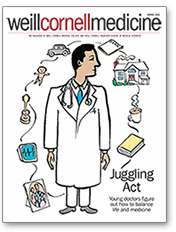 Clinical faculty members direct a clinical Ethics Consultation Service at NewYork-Presbyterian Hospital/Weill Cornell Medical Center to assist clinicians, patients, and their families in assessing and resolving ethical issues that arise from clinical practice. Since its inception, the Ethics Consultation Service has helped a greatly increasing number of patients and family members make complex and difficult decisions. In collaboration with Patient Services Administration, the Ethis Consultation Service is one of the busiest ethics consultation services in the country, working with about 200 patients a year. Joseph J. Fins, M.D., F.A.C.P., is Chair of the Ethics Committee and Director of Medical Ethics at NewYork-Presbyterian Hospital/Weill Cornell Medical Center.

The most common ethical concerns for patients and families often center around end-of-life care, determination of capacity, and futility disputes. Sometimes conflicts arise when patients refuse treatment. A percentage of cases involve infants in the neonatal intensive care unit and pediatrics. The Ethics Consultation Service has an excellent track record in transforming irresolvable dilemmas into fixable problems. The Service works with colleagues in the Patient Services Administration to help elucidate the facts and issues, resolve misunderstandings and miscommunications, and resolve conflicts. In the great majority of cases, a consensus can be reached on goals of care.
For more information about the Division of Medical Ethics, please visit the website for the Department of Public Health.

---
CONTACT US
Medical Ethics
Joseph J. Fins, MD, Chief

Cathleen Acres, Administrative Director
435 E. 70th St. 4J
Tel: (212) 746-1126
Fax: (212) 746-8738
[email protected]

Kerrine Simone Carter, Administrative Assistant
435 E. 70th St. 4J
Tel: (212) 746-4246
Fax: (212) 746-8738
[email protected]
Top of page