Hematology/Medical Oncology
The mission of the Division of Hematology and Medical Oncology is to offer comprehensive care in diagnosis and treatment for patients with cancer and nonmalignant blood diseases, and to create an individualized treatment plan for every patient---based solidly on scientific and technological advancements in the understanding and treatment of cancer and blood disorders. Through the collaboration of our clinical physicians and research scientists, research discoveries are translated into effective, leading-edge therapies. Through our intensive training and educational activities, our knowledge is fresh, forward-looking and state-of-the-art.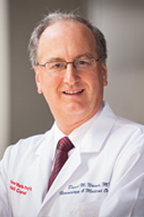 The Division has expanded over the past several years, resulting in a marked increase in clinical activity and expertise in many areas. Programs and Centers of Excellence include Medical Oncology (Breast Cancer, Gastrointestinal Cancers, Thoracic Oncologu and Urologic Oncology, as well as other less common Solid Tumors), Lymphoma and Myeloma, Leukemia, Hematology and Vascular Disease, Acute and Chronic Leukemias, and Bone Marrow Transplant. The Division consists of nearly 50 physicians and nurse practitioners, and thirteen independent laboratories focused on basic and translational research in hematology, vascular biology and oncology. For further information about our activities, please visit our website at
http://www.med.cornell.edu/cancercare
.
In support of our mission of excellent specialty clinical care and research, the Division works closely with a talented and dedicated team of professionals drawn from the entire NewYork-Presbyterian/ Weill Cornell Medical Center: clinical physician-specialists, surgeons, radiologists, basic and clinical scientists, nurses, social workers, technicians and administrators. Our Division has over 100 patient oriented clinical trialsopen utilizing some of the most innovative and novel approaches to cancer therapy.
---
CONTACT US
Hematology/Oncology
David M. Nanus, MD, Chief

Paula Goldstein, Administrator
Room C-610G
Tel: (212) 746-4550
Fax: (646)-962-0356
[email protected]
CLINICAL TRIALS
PATIENT CARE
Top of page