Cardiology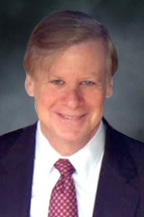 The mission of the Maurice R. and Corinne P. Greenberg Division of Cardiology is to be at the forefront of the scientific and technological developments that are revolutionizing cardiology and to translate these findings to the clinical bedside. This is achieved by a cooperative alliance between innovative scientists and dedicated academic clinicians. Weill Cornell Cardiology has had a long and distinguished history of discovery and the introduction of major advances to the field. Among other achievements, these include the introduction of anticoagulation for the treatment of acute myocardial infarction, the development of the Cardiac Care Unit (CCU), pioneering the use of the intra-aortic balloon pump and defining the role of the renin-angiotension-aldosterone system in the pathogenesis of hypertension and congestive heart failure and their treatment with ACE inhibitors.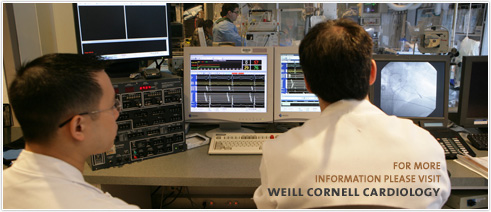 It is our commitment to continue to advance the discipline. As a result, we have assembled internationally renowned programs that investigate the basic mechanisms of cardiovascular disease, including the genetics of heart disease, the cellular signals and transcription factors responsible for cardiac development, the transformation and homing of stem cells for myocardial regeneration and the delineation of the molecular bases for cardiac arrhythmias.
In the clinical arena our priorities are to develop and provide cutting-edge therapies for heart disease and to advance clinical investigation. As a result, we have added key personnel and expanded our programs in cardiac catheterization, carotid stenting, cardiac electrophysiology, heart failure cardiac MRI and CT, vascular medicine and clinical cardiology.
We are proud of our past, but have our sights set on the future. The dynamics of change inspire and invigorate our desire to continue to attract elite new faculty and distinguished trainees, ensuring our ability to meet the challenges of providing innovative and compassionate care to our patients.
---
CONTACT US
Cardiology
Bruce B. Lerman, MD, Chief

Tel: (212) 746-2169
Fax: (212) 746-6951
CLINICAL TRIALS
Click here to view Cardiology Clinical Trials
Top of page